Front Row Solutions
Innovative Communication Solutions for Today's Schools
FrontRow solutions are specifically designed to enhance the classroom environment - helping educators communicate more effectively - and helping students to engage. FrontRow develops network-based solutions for intercom, paging, bells, mass communication, classroom sound, and more.
FrontRow Communication Solutions


FrontRow develops communications solutions specifically designed to meet the needs of today's students and educators. These solutions have been developed on a foundation of research in schools across the country - and the results speak for themselves. Simply put, solutions designed by FrontRow help educators to communicate more effectively, creating more engaging learning environments.
FrontRow offers a complete line of network-based communications solutions. Solutions are available for intercom, paging, bell systems, lesson sharing, AV control, and more. And FrontRow solutions are designed with purpose - supporting all of your institutions needs, including classroom communication, campus communication, and remote and hybrid learning environments.
DSC is proud to be an authorized provider of Front Row solutions. Our team of security and life safety professionals have served the needs of Texas school districts for over 40 years. We're prepared to assist you with all your project needs - including solution design, project engineering, installation, training, and service.


Our products help schools overcome very different communication challenges, are simple-to-use, offer long term savings and are proven to be effective in study after study.

- FrontRow
Interested in Learning More?
For over 40 years, DSC has served the needs of educational institutions across Texas.
Our security & life safety professionals are standing by to answer your questions regarding FrontRow solutions.

How a FrontRow Campus Communicates
Learn how the "Conductor" platform simplifies paging, bell scheduling, intercom, and emergency response for schools around the world!
Classroom Communications

FrontRow solutions for classrooms are versatile, cost effective, easy-to-use. And all FrontRow solutions are designed to enhance your learning environment.
FrontRow has a solutions for just about any classroom, with all-in-one ceiling tile units, AV control panels, smart microphones, and more. These solutions support all the core needs of the modern classroom, including AV device integration and switching, classroom audio, intercom, paging, and emergency communication.
Campus Communications

FrontRow offers solutions for all of your campus communication needs. Through a powerful, simple-to-use platform called "Conductor," FrontRow allows schools to execute and automate, campus communications.
FrontRow's network-based platform unifies campus communication systems through a single interface. This all-in-one solution brings together paging, intercom, bell scheduling, emergency notifications, campus communication, and more.
Remote & Hybrid Learning

Experience a unified remote and hybrid learning solution - designed to maximize teacher communication and student engagement. FrontRow designs innovative solutions for all aspects of a modern, remote classroom.
Solutions are designed to function through every major video conferencing platform. FrontRow technology solutions bring your remote learning to life, with integrated solutions that include high resolution lesson cams, crystal clear microphone audio, and even automated lesson recording.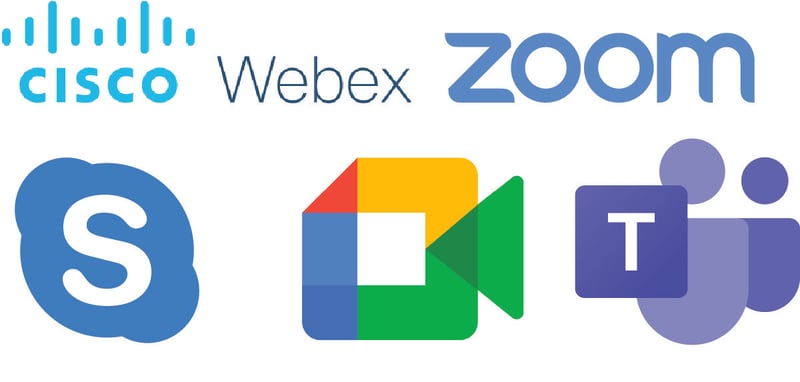 AV Control


FrontRow products are purposefully designed for schools and classrooms. Solutions are designed to meet both your needs and budget. Educators love FrontRow systems, with classroom and campus installations are always reliable, simple, and easy to use.
FrontRow classroom solutions offer a singular point AV integration - bringing together classroom audio, voice amplification, projector controls, intercom/paging, and emergency notification systems.
Emergency Communications

There's nothing more important that the safety of your schools staff and students. FrontRow systems allow for easy integration of emergency communication systems. Features include:
Seamless school-wide emergency communication
Trigger lockdowns with a single command
Control doors, security cameras, digital signage, and more
Easily trigger previously created visual and audio messaging
Send and receive silent alarms between classrooms and administrative offices
Automatic pausing of classroom audio for campus wide announcements
Easily adjust bell schedules at a moments notice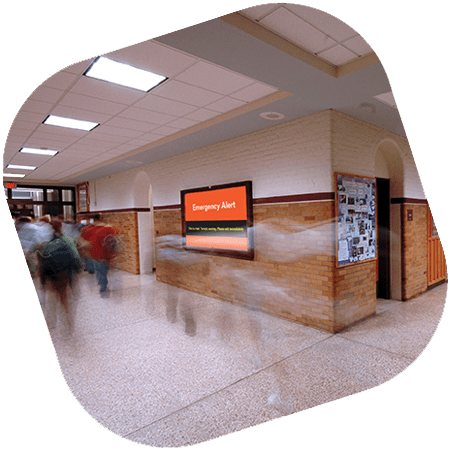 Interested in Learning More?
For over 40 years, DSC has served the needs of educational institutions across Texas.
Our security & life safety professionals are standing by to answer your questions regarding FrontRow solutions.

Trusted for Over 40 Years to Meet the Security & Life Safety Needs of Businesses, Communities, & Schools