Performance and Value with Video Insight
Video Insight Brings Together 3 Vital Elements of a Great Security Solution in an Elegant Package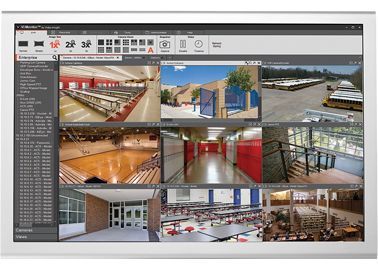 Video Insight (VI) has been delivering high quality, IP-based video surveillance software solutions for over 15 years to schools, government organizations and commercial businesses. They've made their name delivering unsurpassed value through an ever-expanding ecosystem of product offerings.
VI is the manufacturer and sole distributor of their own line of powerful IP cameras. The Advidia label boasts a diverse selection of cameras to choose from, which do not require a license, and receive lifetime software support when paired with Video Insight's flagship "VI Monitor" VMS.
VI Monitor is available as a thick client for Windows based PCs. Complimentary monitoring software such as their robust web client, Mac OS X client, iOS (iPhone, iPad) client, and Android client are available free of charge or license.
Video Insight also offers a full featured access control product called MonitorCast. MonitorCast integrates neatly into the VI Monitor VMS interface, and utilizes industry leading open architecture hardware from Mercury Security.
DSC is a proud, and long time authorized dealer of VI products. With the value the VI offers, you may not be surprised to know that VI has been deployed in nearly 70% of the school districts in the state of Texas. If we can help your school district, private school, or organization capitalize on the tremendous value and performance of Video Insight, call us today!