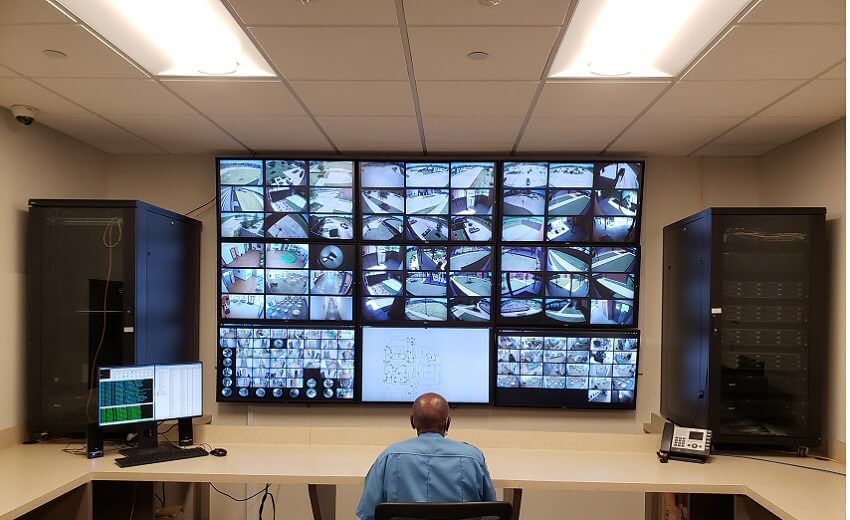 Star of Hope wanted to install a security system at the Women and Family Development Center that would allow them to provide a safe environment in which their clients could recover. Given the campus' extensive layout, they faced several design challenges. Director of Facilities Development, Ike Kimmel, worked closely with the installing contractor, Ricky Johnson from Design Security Controls, a Houston-based integrator to create a system that includes cameras, access control and video intercom that would meet the Center's needs.
Explains Kimmel, "Because of the configuration of the campus, we had to make sure that we had coverage inside and outside - inside the buildings and the fence and then outside on the surrounding perimeter area. On the camera side, it was a big challenge for us to make sure that we covered everything."

Star of Hope selected a combination of Wisenet S, X, and P series Hanwha Techwin cameras for its video surveillance system. In part, the decision about which cameras to purchase was based on the level of detail required for different locations. In particular, Star of Hope needed higher levels of detail for outside locations and lower levels for interior spaces.
In total, Star of Hope installed 262 cameras, using 12 MP cameras on the perimeter, 4 MP cameras in courtyards, and 2 MP cameras inside buildings. P series 12 MP 360° fisheye cameras also were installed in classrooms. These cameras are not actively monitored, but Kimmel wanted to ensure that there were no blind spots in any buildings.
The Women and Family Development Center has a Security Command Room with a video wall that features nine 40-inch screens that are actively monitored 24/7. Kimmel also has a screen in his office that he uses mainly for forensic investigations. Wisenet WAVE also enables the Command Room to display supplemental maps and graphics that provide a virtual tour of the campus and camera locations.
Kimmel is particularly impressed with the VMS, saying "To my knowledge, there is nothing else on the market that compares with Wisenet WAVE. It is incredible how easy it is to use and just amazing how much it helps us with both active monitoring and finding recorded video." In a recent case of theft on campus, for example, Star of Hope was able to find and share video footage with local law enforcement to support the investigation and prosecution of the crime.
Link to the original post is available here: Read more